Cashew Nut Boiler Machine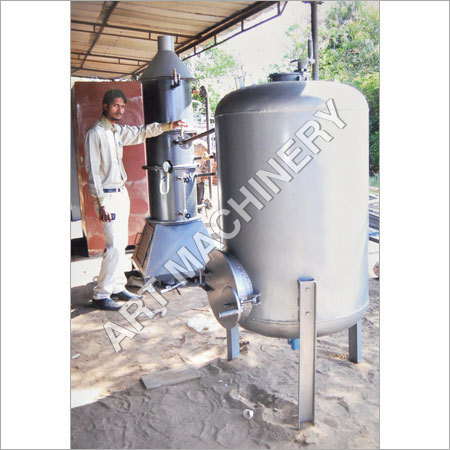 Cashew Nut Boiler Machine
Product Description
We are engaged in manufacturing, supplying, trading and exporting Cashew Nut Boiler Machine. Ensured for high productivity, these machines are manufactured by making use of high-grade aluminum and basic components in accordance with the international quality standards. Apart from this, the Cashew Nut Boiler Machine manufactured by us is highly acknowledged in the market for its features like less fuel consumption, minimal maintenance, high strength, corrosion resistant finish and longer service life.
MODAL: Electric and Non Electric
HEATING BOILER : Indirect Pressurised Steam Heating
CONSTRCTION : Single Wall Construction
CHAMBER : Made 10mm Thick Guage Mild Steel Sheet Sheet Duly Painted
PRESSURE : Up to 7 Kg
FEATURE : Built In Pressure Indicating Guage, Safty Valves, ISI Marked Gate Valve, Release Valves and Water Drainage System
ASH TRAY : Ash Collecting Tray Also Provided at the Bottom Of the Boiler
STEAMER TOP COVER : Thick mild steel plate top cover with silicon rubber gasket sealing to prevent leakages. Heavy duty hinges & locking arrangement.
BOTTOM LEGS : At bottom rigid legs are provided to hold the boiler
TOP LOADING : Top loading arrangement for raw cashew inside the boiler
HOLDING PLATE : Cashew holding perforated sheer is fixed at the bottom above water level
EASY UNLODING : Tappered down flap type opening provided for